ELEVATE YOUR CLEANING SOLUTION
The Lucid C1 cleaning drone was engineered with safety and efficiency in mind. Designed to clean exterior surfaces without the need for putting workers in dangerous situations.
The Future of Clean
At Lucid, we manufacture industrial spraying drones for labor-intensive jobs. Our goal is simple. Provide our customers with a safer, faster, and smarter alternative to traditional spraying methods while reducing costs and adding top-line revenue.
Safer

Slips, trips and falls are the #1 cause of general industry accidents. We eliminate the need for lifting equipment keeping your workers grounded and safer.

FASTER

The Lucid C1 drone can complete jobs in a fraction of the time it would take using traditional methods.

SMARTER

Work smarter, not harder echoes through the design of the Lucid C1. We developed intelligent flight modes designed specifically for our cleaning drones.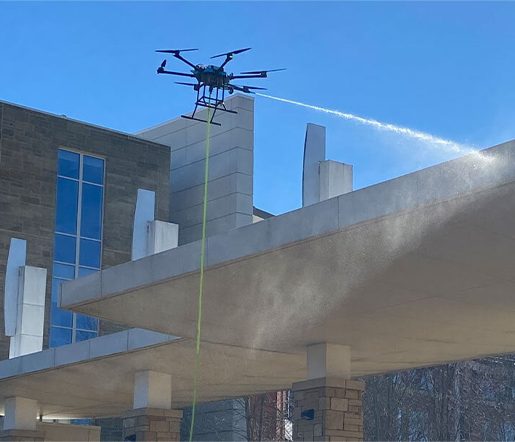 More Jobs

Increase revenue by completing more jobs while elevating your brand to new heights.

Less Time

Spend less time setting up and more time cleaning. The C1 Drone can complete jobs five-times faster than traditional cleaning.

Less Liability

Reduce liability and workplace injury by keeping your team on the ground.